In 2018, I travelled to Andhra Pradesh, India to assist in a free medical camp run by a friend's organisation, Future Focus. We went to a small, small, small village outside of Potnuru, in Andhra Pradesh.
In planning the trip to India, I learnt about Days for Girls, an American organisation that has chapters globally who create menstrual health kits. The reusable period kits last three years, and provide a discreet (or bold if they want), sustainable option for girls and women to deal with their period. The organisation also facilitates workshops for menstrual health education.
I was lucky enough to collect almost 60 kits to take with me, and as part of a larger Women's conference, ran a menstrual health workshop for a group of women ranging from age 7 – about age 60.
I also learnt about Menstrupedia, an Indian based friendly guide to periods in comic book form.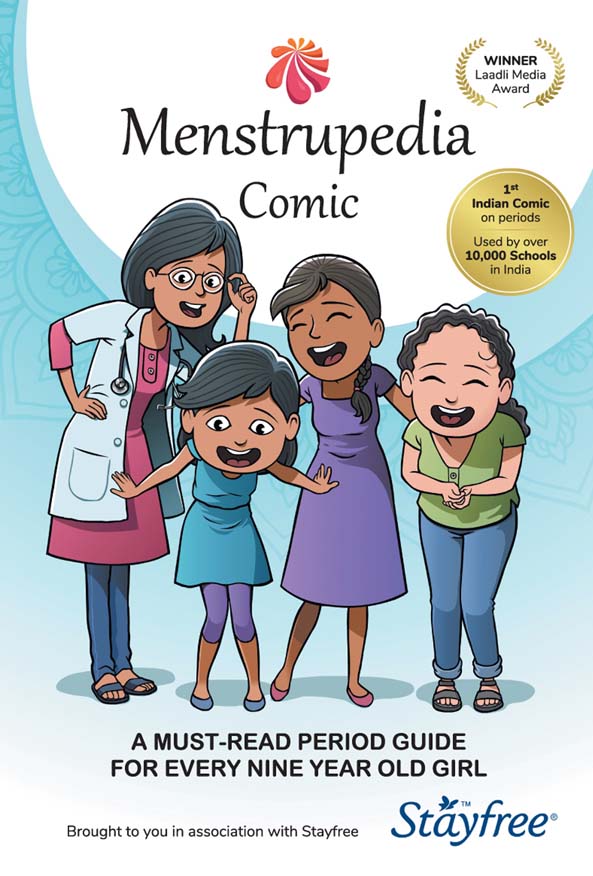 This book is incredible. I bought copies in English and Telugu, as most of the village I was visiting spoke Telugu (a very very hard language).
I ran the menstrual health workshop as part of a larger Women's Conference run by a family friend.
Before the conference, we had no idea of numbers, approximate ages, or the setup, only that all attendees would be female. When we got to the building to set up, the male relatives, friends and husbands of female guests wouldn't leave the building. Then they wouldn't leave the doorway, then they wouldn't leave the immediate outside of the building. Considering the fairly conservative views on periods and menstruation in the area (I'd asked earlier), I didn't think that the women would feel comfortable translating this in front of men. The two translators assisting, were phenomenal. You can see them in the video, Dorathi in a pink sari…
and her sister in law, NAME
The workshop itself was extremely challenging. Even though I'd spent a few days with the two translators, and their family, it was really difficult to understand the women's feedback. I was looking for smiles, nodding, interest, something to show if what I was saying was helpful, interesting, anything. Once we handed out the kits, the women were so distracted by them – so I'm taking that as that the kits were interesting!
We shared an amazing meal afterwards, and this was an awesome opportunity to talk (through the assistance of many English speaking young women to talk about periods and to talk about how the Days for Girls liners are made.
Future Focus also runs a sewing centre in this area, so I met with some of the women to talk about starting a Days for Girls Enterprise, as an additional revenue source and period positivity platform for these women.
The women are in the process of establishing a Days for Girls Enterprise, and being able to sew and sell the Days for Girls kits themselves. I couldn't have asked for a better experience with Days for Girls, but girl, did I learn ALOT.
Once I'm back in India, I'll update on their progress. In the meantime, if you've thought about getting involved with Days for Girls, I'd recommend contacting your local Days for Girls club. They're a great place to start, and whether you're a phenomenal sewer, or ironer, or baker of cookies to support the others sewing, they'd love the help. A lot of the groups also accept fabric donations!
To be continued… 🙂